Things to Do in Minot this Weekend
Minot is known for Minot Air Force Base, which is around 15 miles north of the city. The nickname "Magic City" for Minot honors the city's amazing rapid growth in size. There is plenty of do in the city!
There are plenty of things to do in Minot this weekend, stop by one of our favorite destinations and see for yourself.
8 Things to Do in Minot
You can see reminders and replicas from each of the five Scandinavian and Nordic nations — Denmark, Finland, Iceland, Norway, and Sweden — at the Scandinavian Heritage Park in Minot, North Dakota. Among our most well-liked attractions are the opportunity to tour the life-size reproduction of the Stave Church from Gol, Norway and visit the 25-foot-tall Swedish Dala Horse.


1020 South Broadway, Minot, ND 58702

Established in 1921, Roosevelt Park Zoo is North Dakota's oldest zoo, and it has 135 animals and 68 species. The zoo is open during the whole year, but winter hours are limited. Completed in 2023, new big cat habitats were constructed for lions, Amur tigers, and Amur leopards, respectively. The rare Amur Leopard is currently Critically Endangered, with only about 180 in captivity and less in the wild. The zoo also features a Children's Zoo, a Discovery Barn, and many more fascinating displays!


1219 E Burdick Expy, Minot, ND 58701

The Dakota Territory Air Museum honors the people, objects, and events that from the rich history of aviation in the state. The museum displays military and antique aircraft including World War 2 era planes and a replica of the Wright Flyer. Check their website for ticket prices.


100 34th Ave NE, Minot, ND 58703

Atypical is a brewery that specializes in barrel-aged sour ales such as their Gin and Spruce. It was founded by local residents. Atypical Brewery started serving samples of its brews to locals in 2018, but they started focusing on barrel-aged sour ales, craft beer, and other specialty drinks in 2019. They finally launched their taste room in 2019 within the historic Westland Gas Station on Central Avenue.


510 E Central Ave, Minot, ND 58701

The Bureau of Engraving and Printing's Western Currency facility is one of only two in the United States that prints money. (The other one is situated in Washington, D.C.). Take a free 45 minute guided tour – available on weekdays – and watch how money is printed as well as learning all about the history of American money and stories about the various money designs. The kids in particular will be interested in the various demonstration exhibits. There is also a turn of the century spider press and an engraver's bench to see. Security is super efficient of course, but the facility's staff is very friendly and happy to answer any questions.


9000 Blue Mound Rd Fort Worth, TX 76131

History abounds in Minot's downtown area! This region was where all the magic started because it was the first to grow during the railroad's construction. Local street art, entertaining mini-festivals, and more than 50 locally-owned businesses can all be found in this charming area. Additionally, you can enjoy fun entertainment, distinctive shopping opportunities, delectable cuisine, and bars such as Ace's Lounge & Casino.


Downtown Minot, ND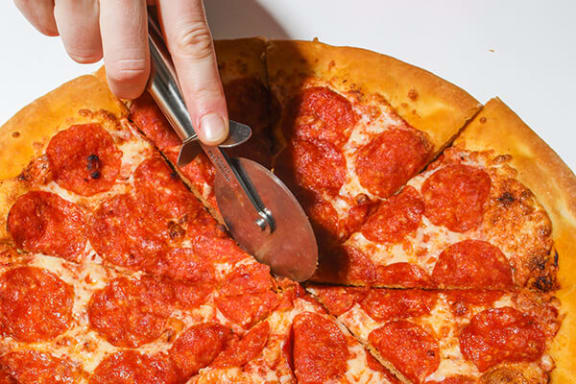 Since 1996, Planet Pizza has been a favorite destination for enjoyable entertainment in Minot. You can enjoy the staples of a pizza place, including sandwiches and wings. A spectacular 30-inch Galactica Pizza is available from Planet Pizza will dazzle any crowd. Take part in exhilarating laser tag matches and put your abilities to the test in the arcade game room.

It's a wonderful option for parties and events because of the roomy space, helpful personnel, and entertaining features. Planet Pizza is your destination, whether you're a pizza fan or just there for the laser tag.


220 S Broadway Suite B, Minot, ND 58701

In the North Dakota city of Minot, there is a shopping mall that is enclosed called Dakota Square Mall. JCPenney, Scheels All Sports, Target, Barnes & Noble, AMC Theatres, T-Mobile, Party City, Carter's, Old Navy, and Ulta Beauty are some of the mall's key stores.


2400 10th St SW, Minot, ND 58701

Testimonials
A great home. After several years I'm still happy with my choice of complex and floorplan.

- Google Review
I love living at the Chateau. 2bed 2bath was spacious and in unit laundry is great. I felt the controlled access was safe and a great feature.

- Google Review